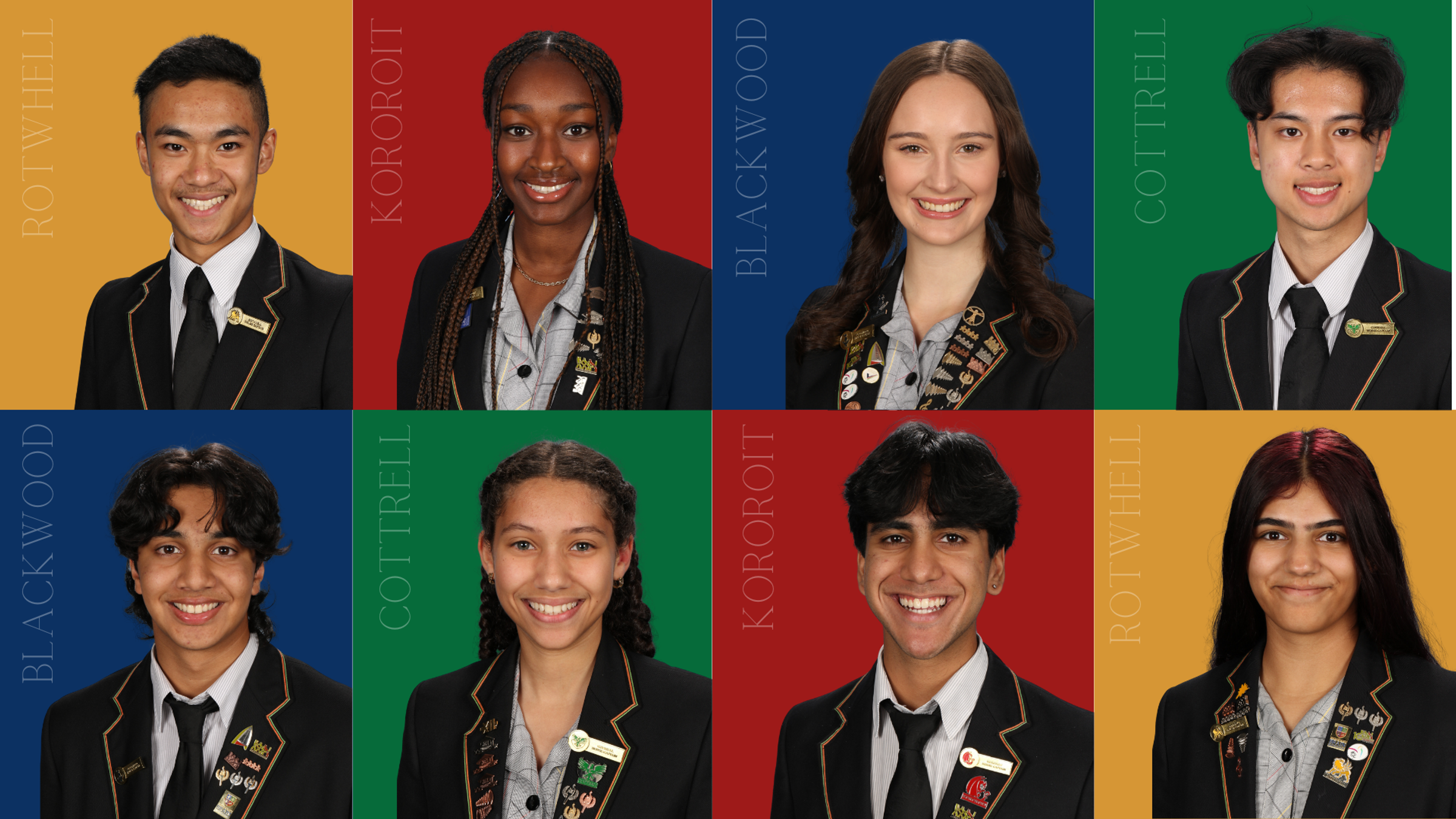 Cottrell 💚
Hello Cottrell! 
These last few weeks have been PHENOMENAL. SCHS ran its first ever House Drama event, and Cottrell DELIVERED! The hard work and enthusiasm demonstrated by all actors, backstage crew, production team, directors and producers…it all SHINED on stage, earning Cottrell a WHOPPING 2nd place! We couldn't be more proud of you all. The energy and spirit of all performers brought tears to our eyes!
Our NFL team also led us to VICTORY this week, demonstrating INSANE commitment and determination in the finals against Rothwell!! Congratulations to all involved, and a special shoutout to GiaLuan for running such a successful event. 
However, as the 2023 House Cup comes to a close, we need to take a moment to reflect on all that Cottrell's been able to achieve, and trust us, there's been A LOT. So sit back as we RELISH in Cottrell's glory in 2023!
First and foremost, our CHORALS WIN. The efforts of the ENTIRE house made this possible, and that's something to celebrate forever. We made HISTORY, Cottrell! Do you still remember the feeling? It's ingrained in our hearts forever.
2023 was, truly, the RISE of the PHOENIX. An undeniable fact regardless of whether we win the House Cup or not. As House Captains, we stood before Cottrell 1 year ago and spoke of returning this house to its true glory, and it's safe to say we did EXACTLY that, with the cooperation of such DILIGENT and enthusiastic students!
The efforts of us ALL have completely REVOLUTIONISED what it means to be in Cottrell house, in that each and every single one of us is PROUD to bleed green. Our image is one of strength, perseverance and TRANSFORMATION from the ashes - what a legacy to leave behind!
The spirit of Cottrell this year PEAKED. Cottrell house remained consistent in winning House Spirit and placing 1st in House Chants. The feeling of screaming our chant LOUD and proud is a feeling that we Year 12s will never ever forget. What a pleasure it's been to sing our house pride alongside 200+ committed Cottrellians!
The communal BOND of Cottrell this year SOARED beyond what we could've ever imagined. This house is not just a group of students, but a FAMILY. A family who celebrated our Chorals and House Drama successes with house parties. A family who worked together to revitalise the S-wing space for us all to enjoy. A family who collaboratively engaged in designing banners and decor for major house events. A family who joined together for a bit of fun in homegroup competitions and House Assembly games. Simply put - it was NEVER a dull moment in Cottrell this year.
All these achievements simply PROVE that the 2023 Cottrell cohort was a FORCE to be reckoned with, and will be remembered for YEARS to come. Congratulations Cottrell, you have made us, who were fortunate enough to lead you through the REMARKABLE year that was 2023, the happiest House Captains ever. THANK YOU for giving us the chance to lead in such an impactful way, with the most BEAUTIFUL group of students ever. 
2023 - the rise of the phoenix, a year to remember
Signing off, your very proud House Captains for 2023
Carin Danial (C8) and Nathan Pham (C8)
Rothwell
HEY YOU!🦅🦅🦅
This year has been a rollercoaster to say the least. Since our glory in 2019, Rothwell has come second not only in the overall house cup but in many single events. With this pattern in mind, there was no question we all wanted to break the cycle. Even before we got into 2023, you guys already displayed that Rothwell fighting spirit by winning intermediate debating giving us much hope over the summer break💪.Returning into Term 1, we were all ready for Swimming and Athletics Carnival. Unfortunately, we didn't have the best luck at the start of this year. 3rd in swimming was still a commendable effort considering the numerous injuries we experienced on the day. We came 2nd in athletics yet again but by the smallest of margins, losing by just 5 points and the year 9s did an incredible job placing second in the Primus Cup👏. The next event was the biggest of them all and it was chorals. We placed 2nd only losing to Cottrell who had 11 out of 10 performances and were deserving of the win🙂. 
Despite the "2nd-place curse" still being present, everyone was even more motivated than ever as our chances for glory weren't over. Guess what? The cycle was finally broken💪. We claimed a major win in House Art, obliterated the push-up challenge and also came 1st in clean-up cory🏆🏆🏆. What stood out about the push-up challenge and clean-up cory was our participation. We undoubtedly had the most participants and it is the factor that broke the "2nd-place curse".
Most recently, our spectacular house drama team absolutely smashed it out of the park, securing another big win of the year! (but hopefully not the last!👀) The devised group developed their own script with the prompt of 'diversity' as well as some stimulus material, creating a unique showcase of what diversity means to them in the context of modern Australia. Our scripted performance recounted the heartbreaking dialogue between Hecuba and Andromache as they realise their fate in the aftermath of the Trojan War. A huge thank you to everyone who put in the work behind the scenes to make our performances what they were; the directors, producers, set painters, stage crew and costume designers are the backbone of putting on a show and as a house we couldn't have asked for a better team! Last but not least, to Naz, our house drama captain, congratulations on this success and thank you for all of the hours you put in to make this competition what it was - being a new event we truly did not know what to expect and the outcome exceeded our wildest expectations.
VCE sports has finally come to a close and congrats Rothwell because we have won that as well🎉🏅! We thank all Year 11s and 12s who have been constantly battling it out against the other houses since Term 4 of 2022. We are glad your efforts have paid off. NFL/Flag Football has also finally come to an end, but unlike VCE sports and despite being still undefeated, our first loss came in the most crucial game. 2nd however is not something to be ashamed of. It just wasn't our day with multiple players out on injuries and unfortunate mistakes occurring in the game. Huge congratulations to Cottrell for being the ones to dethrone us and putting up a superbowl-winning-like performance🤝. 
With a W in house drama, W in VCE sports and placing 2nd in NFL, at the end of Term 3, WE ARE LEADING THE HOUSE CUP🤩🤩🤩!!! Although we came short in swimming, chorals and athletics, it is the persistence and everlasting determination and efforts that pulled through for us. With all events essentially wrapped up apart from values cards, any house can still win it, but as you house captains, we couldn't have asked more from you guys. The participation throughout the year was off the charts and you guys showed up every step of the way putting us in the best position to win😁.
As our school exams draw to a close as well, we applaud you all for getting past the busiest term of the year👏. The next two weeks are a deserved break so make sure you rest up and get ready for a big Term 4 finish. For those studying 3/4 VCE units, the journey is not done as the VCAA exams loom. Remember to take care of yourselves over the holidays as without good care, you will not be able to perform at your best on your exams! Remember to revise, but also eat well, sleep well and get at least 30 minutes of moderate exercise every day! We wish you all good luck on your final exams and we hope you all achieve the scores you desire and truly deserve👍.
Finally, we would like to extend our appreciation to Mr Kelly and Ms Carroll without whom the house program simply would not run. Mr Kelly, your infectious energy even in times of SAC mayhem and anxious house points calculations will never cease to bring smiles to the faces of Rothwellians, you embody the spirit we all strive for in making our house the family that it is. Ms Caroll, without you we would probably fall apart (our uniform definitely would!). The wellbeing support you provide is vital, particularly when navigating the nuances of high school and the bucket loads of stress that comes with it.
Win or lose, Rothwell will always be the family house and as the outgoing cohort, we are incredibly excited to see what future generations of Rothwellians get up to. 
For the last time, 
Manya Arya (R9) & GiaLuan Joaquin Tchen (R4)
2023 Rothwell House Captains
Blackwood
Hey Blackwood! 
For the end of term, with trial exams fast approaching, we'd just like to say a huge thank you to the Blackwood family for doing so much this year! You guys foster our house spirit, put in the most effort, and make our house worthy of the name Blackwood! We love and appreciate every one of you and all your work this year and hope you take an opportunity to rest (or pass out) these holidays!
We'd first like to give a MASSIVE shout out to Siya (B3) for organising and planning an amazing performance for our first house drama and giving 110% the entire time. This also extends to all the people who participated in the event, so to the actors, the directors, and the backstage crew, we extend a massive thank you for all your efforts! And while the results might not have been what you expected, every single one of you can hold your heads up high knowing you absolutely killed it! Without you all, we wouldn't have been able to pull off the amazing performances that we're so proud of.  And we hope to see you again next year for house drama! 
And another HUGE shout out to the senior debating team, Sophie, Wen and Taha, who barely got nudged off from first place. You guys were absolutely amazing and represented Blackwood's unwavering tenacity and determination. A special mention goes to Wen Shue (B3) for receiving best speaker in the first round!
And one last GIGANTIC shoutout to the VCE sport teams! And an especially GINORMOUS shoutout to the boys VCE sport win! We are proud to report the absolute dedication of this house, and thank every single person involved. Amazing job guys! 
Now we understand that some of you might be disappointed by the results of recent house events, and while it might not be the best, just know that the entire leadership team is constantly supporting you. We believe in every single one of you and all is not lost yet! Give it your all in year 9 and 10 sport, you guys got this! And remember, 
"A champion is not defined by their wins, but how they recover when they fall" - Serena Williams.
So on behalf of the 2023 leadership team, good luck to the incoming leadership team, because we know that Blackwood and SCHS as a whole will be in good hands. Knight to Knight! Together we fight!
Your House Vice-Captains, Vinh Nguyen (B6) & Harguan Kaur (B8)
Kororoit
Hello Kororoitians!!
Can you believe it? Another incredible school year has come to an end, and it's time for us to reflect on the amazing journey we've had together. Kororoit, you've shown that with dedication, teamwork, and unwavering spirit, there's nothing we can't achieve. Let's celebrate our victories, big and small, and look ahead to the boundless possibilities that await us.
A Year of Triumphs 🏆
This year, Kororoit has seen triumphs that have left us all in awe. From stellar academic achievements to extraordinary performances in sports and the arts, you've proven that hard work and determination are the keys to success. Each house competition we participated in, game we won, and creative masterpiece we crafted has added to our legacy of being the best house to grace the halls of SCHS!
Unity and Support 🙌
We are not just a group of students; we are a family. The unwavering support you've shown each other throughout the year is truly heartwarming. Whether it was cheering on your fellow housemates during competitions or providing a shoulder to lean on in times of need, your unity and kindness have made Kororoit a welcoming and nurturing environment for all.
We want to give a big, big thank you to our domain captains, Joey, Kean, Tanisha, Ajay & Ruthi who have done so much behind the scenes to organise house events, there's no doubt that we would've been able to do it without you. Another thank you goes to this year's vice captains, Dinda & Metheshr, who supported us and were the best cheerleaders our house could ask for! And finally, we want to give a massive thank you to Mr Duckworth and Ms Stathopoulos, who have done so much to help the house program go as smoothly as it did this year. 
Looking forward 💫
As we close this chapter and prepare for the next, remember to keep the enthusiasm alive. We can't wait to hear about the next wave of Kororoit greatness, and with next year's leadership team, there's no doubt you'll deliver!
Kororoit, it has been an honour to witness your growth, determination, and boundless enthusiasm this year. Carry this spirit with you throughout the rest of the year, exams, and every house competition next year!
No matter the result of the House Cup this year, stay enthusiastic, stay motivated, stay #HUMBLE and   never stop being the incredible individuals that make Kororoit the amazing place it is.
Signing off for the last time,
Jewo (K5) & Ishaan (K1), your 2023 House Captains ❤️🐉
---