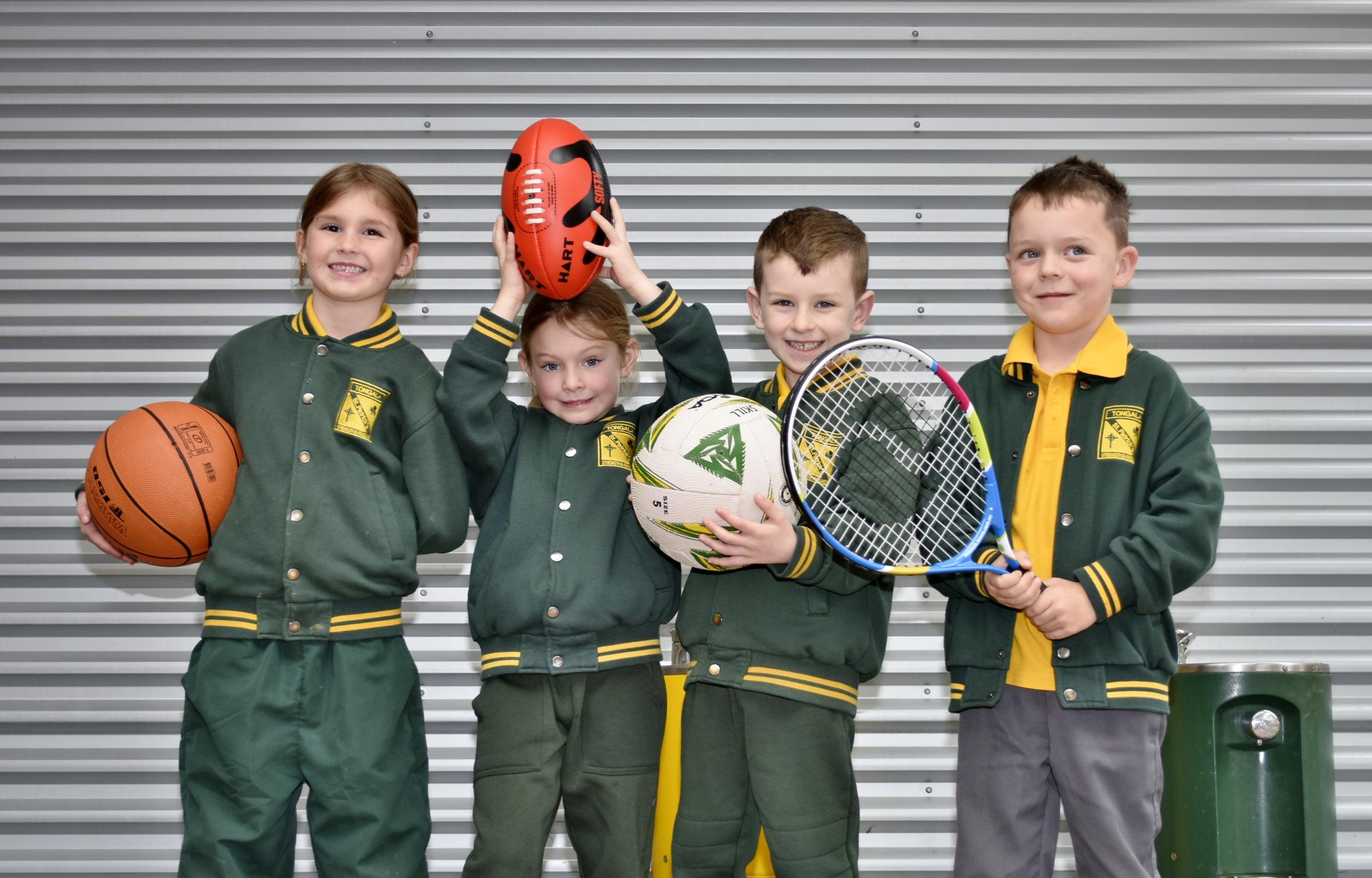 ART
It was a hard task for Mrs Hill to choose the MacKillop Art Exhibition entries after all the amazing Art that has been created this year but here are our entries (as pictured) from Will, Shila, Addison, Maddie and Angus (absent from photo.) I'm sure you can see why they were chosen and will have their artwork displayed at the MacKillop Art Exhibition in November for the public to see. Well done to these students. 
Junior students have finished off the term with some more print making and the senior students have been designing and constructing some steam punk inspired art. Next term we will have a special showcase of all the specialist subjects and we can't wait to show off all our art from the year. 
SPORT
Our students have had an outstanding day at the Division Athletics Sports in Bendigo.
Well done on representing our school so well!
Students achieved the following results:
Tamara - 3rd 800m
Kane - 3rd Discus
Lucas - 4th Discus
Colt - 3rd - 200m
Shila - 2nd - long jump
Zac - 1st - 800m, 3rd triple jump
STEM
This week the Grade 5/6 students finished off their animation commercials. Throughout the course of the term, the students have worked in groups to plan and produce a 30 second commercial using basic props and backgrounds. The students have worked with the app Stikbot Stop Motion Animation and have needed to be creative and innovative to get their message across to their intended audience. It has been lots of hands-on fun!!!
ITALIAN
---