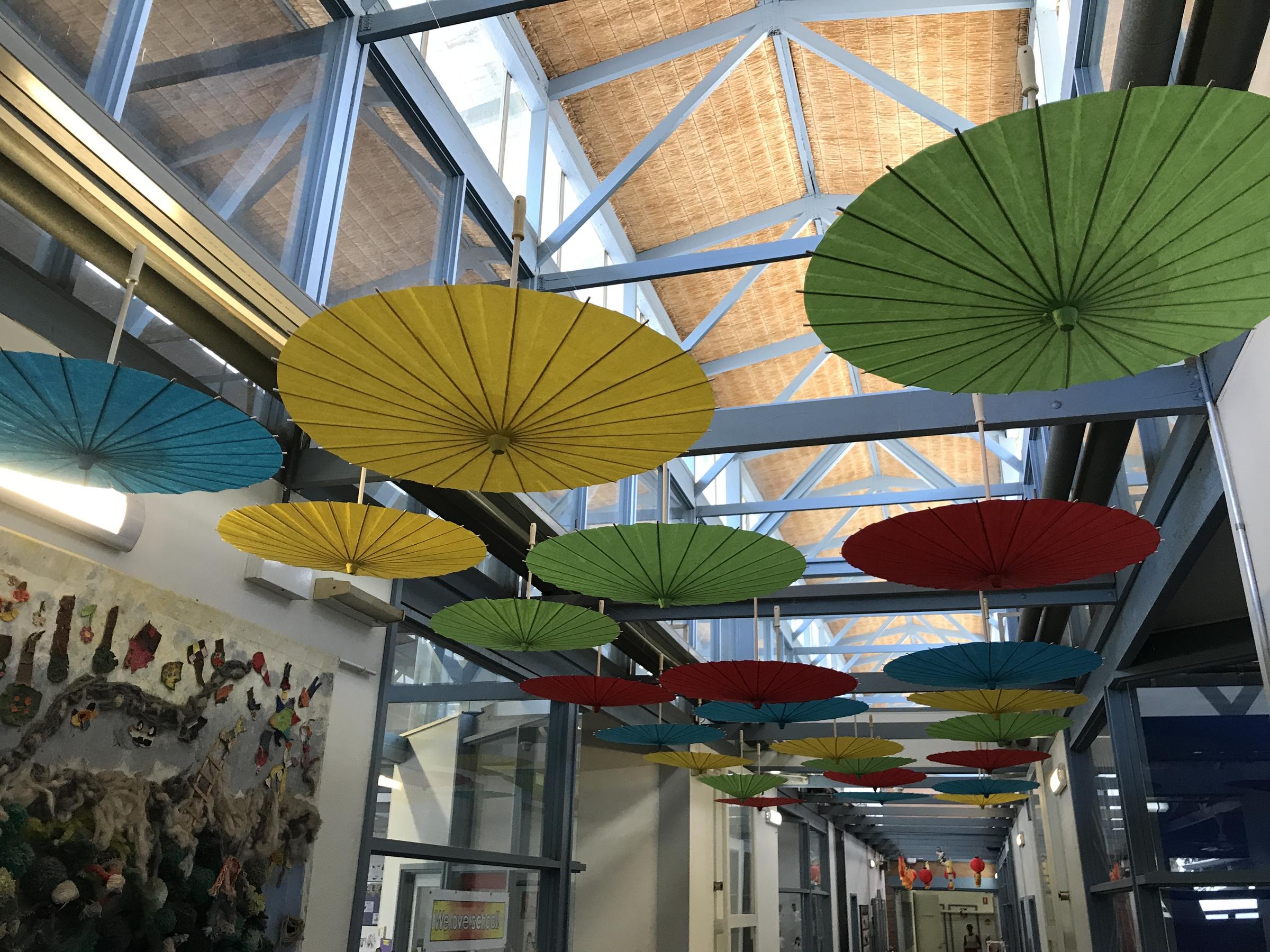 Prep
What a fantastic book day we have had! It was so lovely to see all the beaming faces on Thursday morning. The enthusiasm for literacy was communicated so clearly in the diversity of the costumes that were put together. We had everyone from Billie B Brown to Fantastic Mr. Fox. We had 'Things', Wallys, Harry Potters, Dragons, Pirates and Barbies. The teachers did their best to represent some of the Fairytales we have studied this term.
The picture books scavenger hunt was a true highlight of the day. The students worked in small teams to find front covers of picture books hidden around the school. We were proud of how the children worked together to find their allocated books. We hope all the children enjoyed their special book day. 
As we begin to wind down for the Term, we are so proud of how far the students have progressed this term. We know that we are well and truly beginning to prepare for Grade 1 and all the children have demonstrated that they are ready to take on the challenge. We are looking forward to resetting our Investigations spaces for Term 4 to reflect our new inquiry learning. We will be learning about habitats and animal life cycles. We will even be having some special butterfly visitors at the beginning of Term. 
A reminder that we have a footy day lunch coming up in the last week of term, don't forget to put your orders in. 
As always, we hope you have a safe and happy weekend. 
The Prep Team
Alarna Creed, Elyce Munnecke, Allie Harrison and Sally Newton
Grade 1 & 2
How good is Book Week!? The Level 1/2s have had a great week celebrating Book Week. The highlight of course was our dress up day, parade and Open Night on Thursday. The students looked fabulous in their costumes and loved sharing their special books with their peers. It was great to see so many families at Open Night and engaging with our Literacy activities.
In Reading, we have been reading non fiction texts and learning to identify facts and opinions. In Writing, we have had a focus on 'ban the boring' and trying to make our writing more interesting. In Maths, we have continued our learning on Transformation. We completed various hands on activities and used our knowledge of flips, slides and turns to create a piece of shape art.
Have a great weekend!
The Level 1/2 Team
Llinos Poole, Kayla Hartrick, Ashleigh Wilson, Emma Wright, Sam Younes & Daena Hailey 
Grade 3 & 4
The Level 3/4 students have enjoyed a number of exciting activities. We all enjoyed swimming week. We got into the routine of swimming and learning as the week progressed. There were relatively few items of clothing lost this year! Last week, we had our very successful Father's Day stall. We hope all the fathers and special friends had a wonderful and relaxing day. That same day we had a visit from a local Author, 
Peter Hodkinson. He made the children laugh with anecdotes and stories to keep them engaged.
Students across the whole school loved participating in our book parade of favourite book characters. With so much colour and excitement we poured into the gym to admire all the costumes. 
That night we came back to school for literacy open night. Level 3/4 had a some fun activities such as categories, communal writing and writing limericks. Families and friends had a great time participating in our activities.
Finally, on Friday level 3/4 had Hooptime. What a lot of fun we had. With short sessions of intensive basketball, children had a great workout as they learnt to play in teams, meet new people, negotiate rules and manage fatigue. One of our teams even made it to the semi finals! 
The Level 3/4 Team
Carolyn Allan, Tim Wilson, Hayley Peirce & Sarah Jones
Grade 5 & 6
What a fantastic few weeks of learning we have done.  Firstly, a huge thanks to Mrs. Layton for all her work on organising the swimming program, we all had a fantastic week at the pool. 
We have continued to complete our writing using an Explanation text.  Although very similar to an information report, the 'explanation' looks more at how something works.  Students have selected their own topics and are in the process of creating some fantastic explanations. 
In Maths we are continuing to look at transformation and location.  We have explored cartesian planes and used coordinates to create some interesting pictures. 
It's been an exciting week in Reading as we begin to explore Literacy Circles; Literacy Circles are a way for students to read and discuss a shared book from a variety of perspectives, these include Discussion Director, Illustrator, Vocabulary Enricher, Travel Tracer, Connector, Literacy Luminary and Summariser.  Each student is given the chance to focus on one area per week that they discuss with the group to build comprehension, challenge thinking and develop their skills in reading.
We have continued our Scientific work in Inquiry and Science, looking at light, natural disaster and gravity as well as natural disasters.
We had a fantastic day on Wednesday selecting our Father's Day (Significant Males in our life), presents.  HAPPY FATHERS DAY/SPECIAL MALES DAY to everyone this coming Sunday.
We celebrated book weeks in a number of ways one of which was with a visit by a real life journalist. Not only did Millie Wood attend RHPS as a student, she is now a successful journalist working with athletes and even attended the Commonwealth Games as a journalist.
It was great to see the students dress up for Book Week, there were some fantastic costumes on display.  This was followed up by a magnificent Literacy Open Night where we all enjoyed some awesome activities around the school.
Have a wonderful last few weeks of Term 3!
The Level 5/6 Team
Damien Smith, Megan Pepprell, Brendan Van Haaster and Millie Pinney