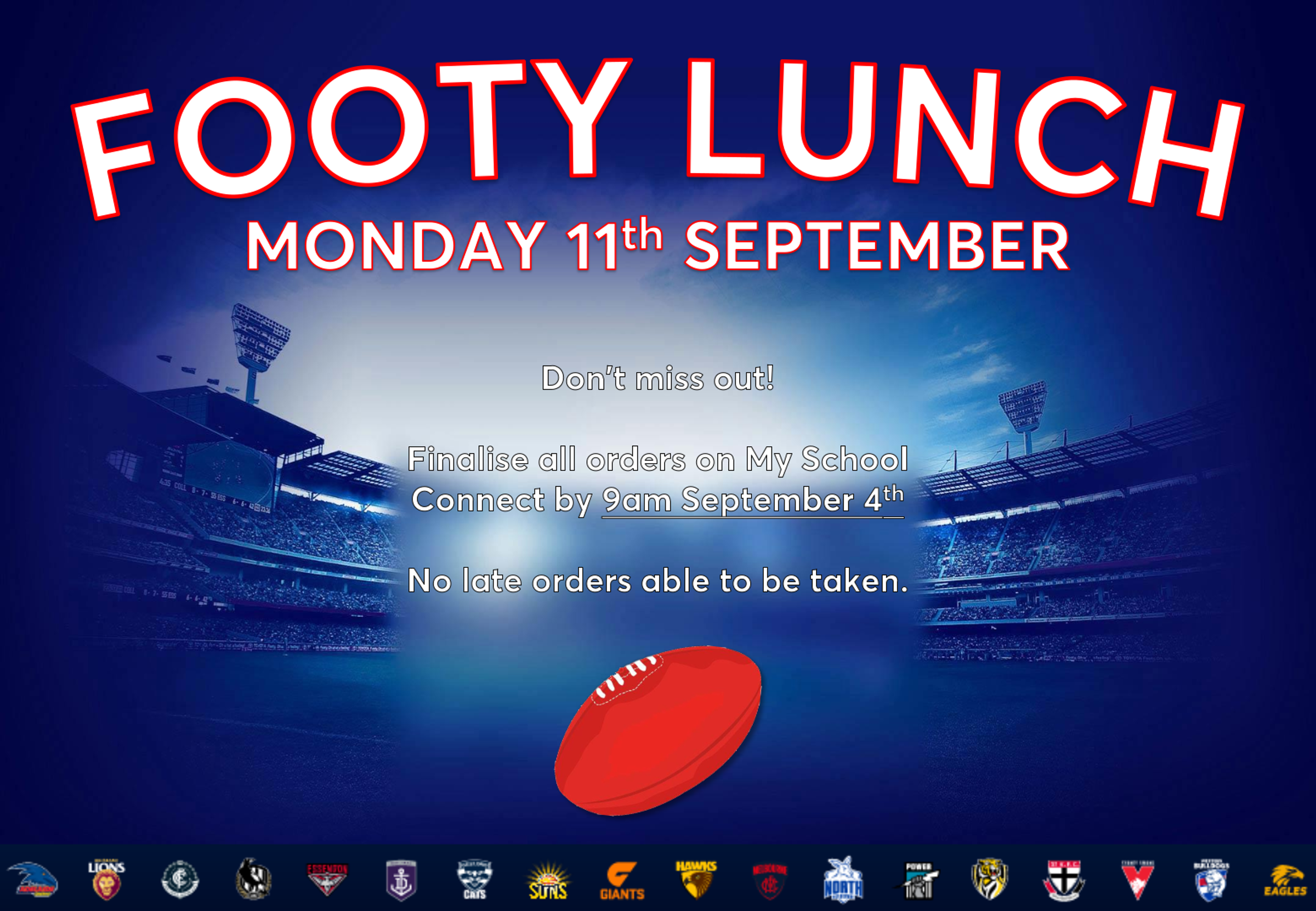 🏈Footy Lunch on Monday, September 11th! 🏈
Hey there, footy fans! Get ready for a fantastic Footy Lunch!
On the menu:
Hot Dogs (gluten free option available)
Sausage rolls (gluten free option available)
Pies
Drinks (gluten free options available)
Snacks (gluten free option available)
Gluten Free Options are available. Please make sure to read the ingredients list on those items to see if this is the right choice for your child. 
Please order on My School Connect (under the Football Lunch category) by 9am on Monday 4th September. No late orders will be accepted.
If anyone could spare a few hours to volunteer (11am-1pm) on Monday 11th your assistance would be greatly appreciated as this is a busy day and many hands make lighter work for the team.
Feel free to reach out with any questions or to pop your hand up to volunteer at lauren.bremner@education.vic.gov.au.
We're looking forward to creating a fun Footy Lunch for the students!
Thanks,
Lauren