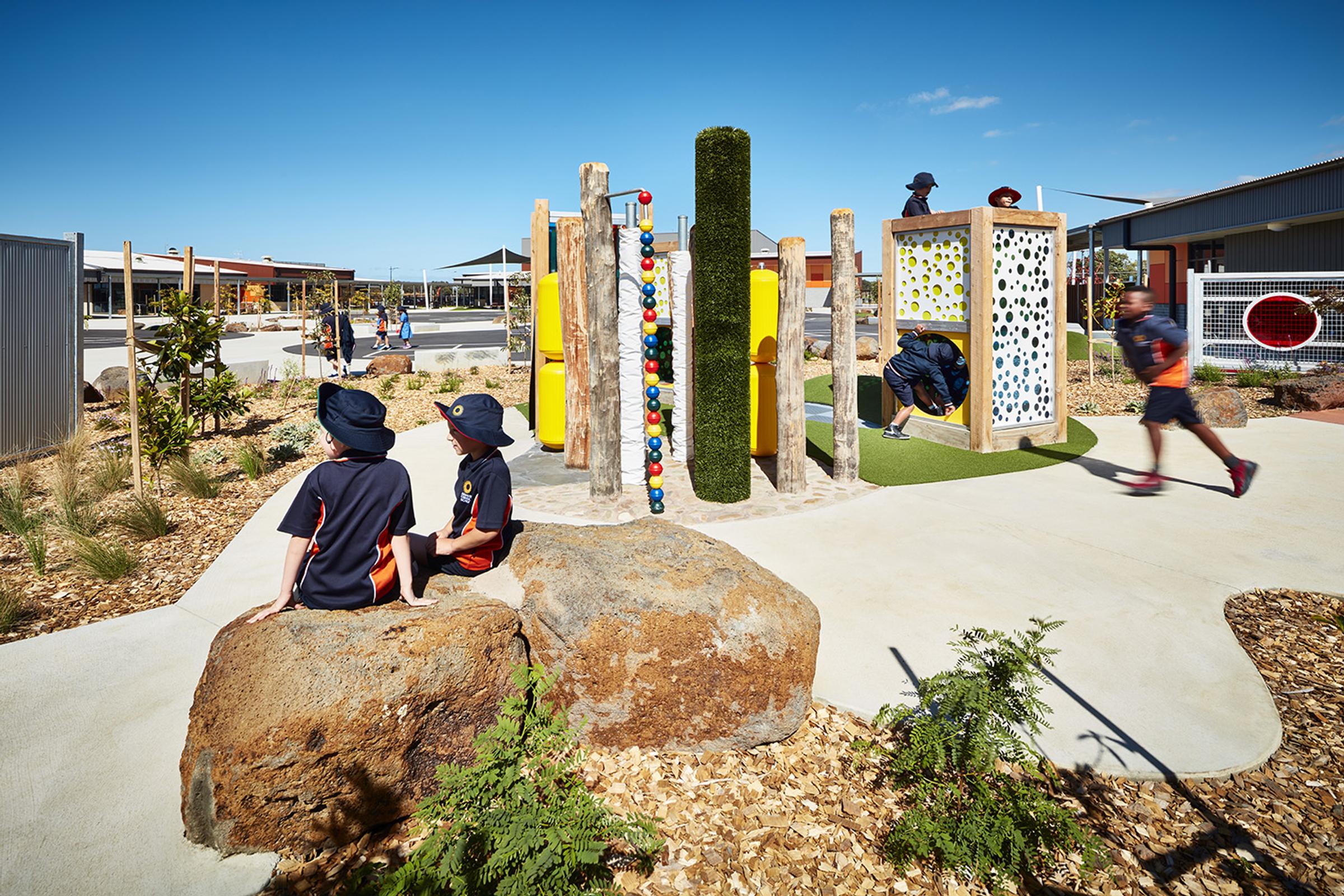 Dear Parents, Families and Community members,
Welcome Back
I can't express strongly enough how great it is to have everyone back at school after yet another Lockdown and Remote Learning 5.0!
Can I take the opportunity to thank all of our families for your support, both of the School and our students, during this time. Whilst it has come a little too familiar in many ways, Remote Learning poses a number of significant challenges for us all, but the commitment and positive attitudes our School Community brings to these challenges is amazing!
I would also like to thank everyone for supporting the transition back to school so well. Our students have got straight back into to routines and learning without skipping a beat.
I know our drop off and pick up routines have been changed and I appreciate your patience as we adapt to this and ensure all students, families and staff can enter and exit the school safely each day.
Finally a huge thanks to our staff. We know that Lockdown and Remote Learning for a our families is difficult, it is no different for our staff who have to completely adapt the way they work and teach, as well as for many support their own families during this time. I never cease to be amazed at how adaptable our team is no matter what is thrown at them.
Due the interruptions, we have not had a Newsletter since last Term, so I hope you enjoy and find useful this 'bumper edition'!
ACS Mini Olympics
Last week the students at ACS celebrated our very own mini Olympics. Our Olympic's themed specialist day was kicked off with celebrity messages from Chanel Nine News' Tony Jones and Olympian Dean Barten-Smith. 
Our students competed in their own home covid safe family bubbles, competing in straw javelin, foil shot put and pillow hurdle events. 
They created their own Olympic flags and explored the musical fanfare of the event and learning to sign our National Anthem using Auslan. 
Students have shared their learning and we celebrated all things mini Olympics through a special mini-assembly video last Friday which you can watch here: https://youtu.be/mFHp_jHG6yI
Helping Families Get Their Kids Active!
Does your child love sport and being active? Does your family have a Health Care Card or Pensioner Concession Card? You may be eligible for up to $200 to put towards the cost of your child's participation in physical activities.
The Get Active Kids Voucher Program helps eligible families get their kids involved in organised sport and active recreation activities.
Under the program, children may be eligible to receive up to $200 to help with the cost of membership and registration fees, uniforms, and equipment.
Special consideration also applies for children named on their own Australian Government Health Care Card or residing in care services as well as temporary or provisional visa holders, undocumented migrants or international students.
Applications for vouchers in round two of the program close at 5pm Friday 30 July. For eligibility requirements and to apply, visit the Get Active Victoria website - https://www.getactive.vic.gov.au/vouchers/
Grade 5/6 Camp
On Wednesday the 16th of June the 5/6 students left school to begin their three-day Anglesea YMCA Camp. 
Students participated in eight different activities, including mountain biking, canoeing, bush cooking and the highly favoured best activity overall, the high swings. 
During their spare time, the students enjoyed socialising and playing together on the basketball courts, chessboard, and gaga pit. 
At night, we had a talent show and movie night. The talent show was a big hit, highlighted by some amazing dance performances, particularly the teacher dance, which received a lot of applause.  
Overall, the students and staff really enjoyed their camp experience. 
Grade 5/6 Camp 'Experience'
The students who did not attend camp, participated in a 'Camp Experience' at school. 
This included making damper and putting up tents! Students had lots of fun and showed Collaboration during all activities.
Pyjama Day
On the last day of Term 2, we dressed warm in our pyjamas and raised funds for the National Pyjama Day. 
We raised a massive total of $550.30 which will go directly towards educational resources, learning skills and stable, positive relationships for children in foster care. 
Well done Armstrong Creek School Community and thank you to the school captains for their organisation of the event! We all look forward to our next fundraiser!
House Athletics Results
Last term we got to head to Landy Field for our house athletics carnival. I would like to congratulate all the children that attended the day and did an amazing job competing for their house. 
The house results:
1st - Hollows
2nd - Fearnley
3rd - Nolan
4th - Fanning
Congratulations to Hollows on being the 2021 House Athletics champions!
Music Bus 
We recently received the very sad news that Matt who has run our Music Bus program at ACS unexpectedly passed away during the holidays.
We will miss seeing Matt and that bright yellow van each week, but will be forever grateful for his contribution to our school and for fostering a greater appreciation and love of music in so many of our students.
Over the next few weeks, we will look to identify future opportunities to provide music tuition to our students and keep you informed.
"Music is powerful. As people listen to it, they can be affected. They respond." – Ray Charles.
Parent/Caregiver/Guardian Opinion Survey
WE WANT OUR PARENTS/CAREGIVERS/GUARDIANS TO TELL US WHAT THEY THINK! 
Our school is conducting a survey to find out what parents/caregivers/guardians think of our school. The Parent/Caregiver/Guardian Opinion Survey is an annual survey offered by the Department of Education and Training that is conducted amongst a sample of randomly selected parents/caregivers/guardians (previously known as the Parent Opinion Survey).
It is designed to assist schools in gaining an understanding of families' perceptions of school climate, student behaviour, student engagement and experiences of remote and flexible learning. Our school will use the survey results to help inform and direct future school planning and improvement strategies. 
This year, the Parent/Caregiver/Guardian Opinion Survey period will be conducted for Armstrong Creek School from Monday 2nd August to Sunday 29th August. A sample of approximately 30 per cent of randomly selected parent/caregiver/guardian is given the opportunity to complete the survey.
Survey invitations and further details for the randomly selected parent/caregiver/guardians will be forward directly in the week beginning Monday 2nd August.  You will be provided log in details including a PIN to access the survey.  All responses to the survey are anonymous. 
The survey will be conducted online, only takes 20 minutes to complete, and can be accessed at any convenient time within the fieldwork period on desktop computers, laptops, tablets or smartphones. The online survey will be available in a range of languages other than English. These include: Arabic, Vietnamese, Mandarin, Chin (Hakha), Hindi, Japanese, Somali, Turkish, Punjabi and Greek.
Last year we used the survey results to informed our school review which assisted the school to develop the School Strategic Plan for 2021 – 2024. Please contact Katrina Broadhead if you would like more information.
Creek Coins Reward!
Well done Hamish for displaying our school values of Care, Collaboration and Commitment on a daily basis! 
Hamish has been saving his Creek Coins and has now chosen to 'spend' 20 of his Creek Coins on the reward of 'having his name in the newsletter.' Well done Hamish!
Take care and enjoy!
Evan Savage
Principal
---