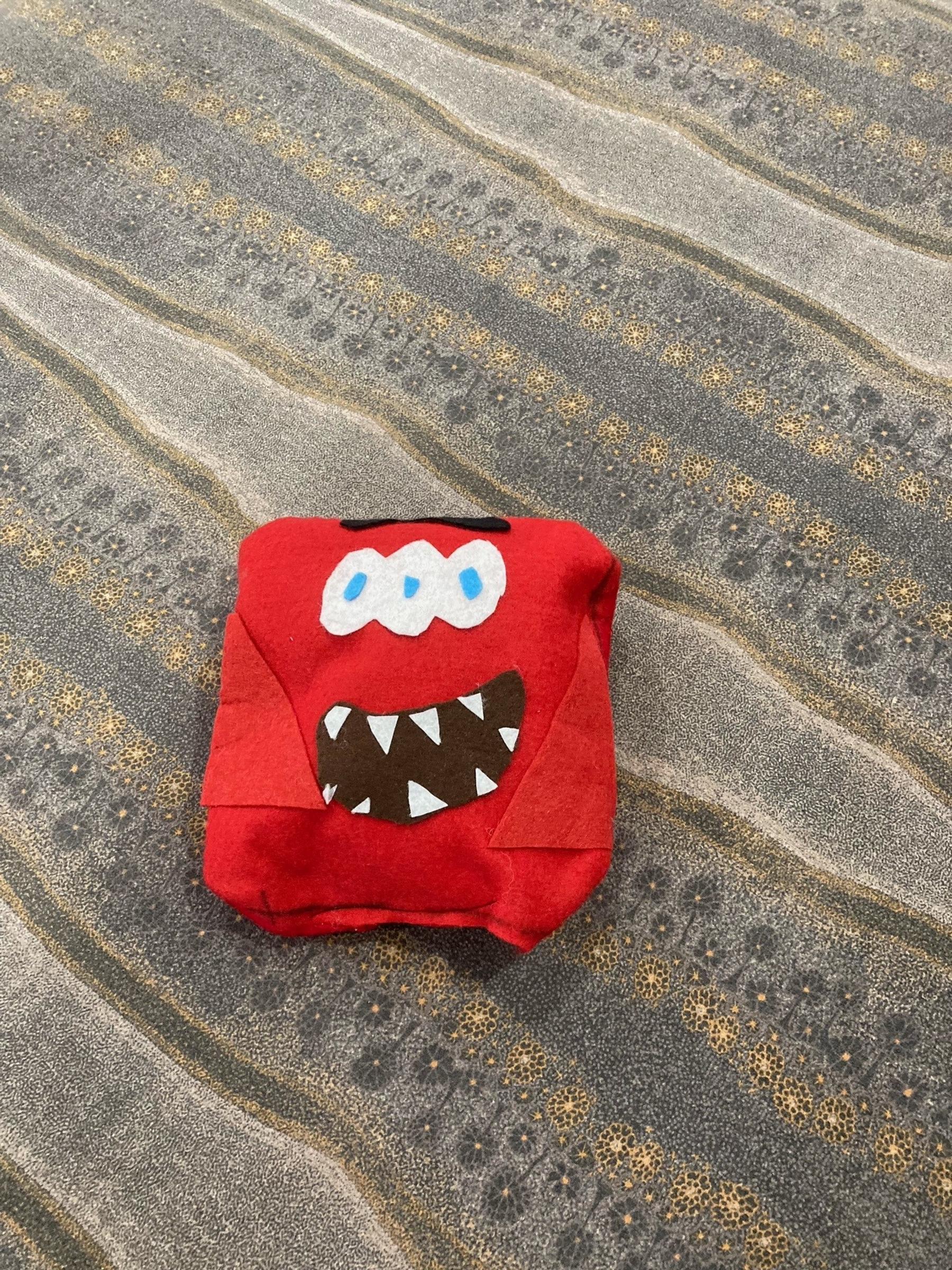 YEAR 8 SYSTEMS – FABRICS – TERM 1 
There was something strange happening at the school at the end of Term 1. Little monsters were appearing all over the school – at the front office, in the library, in the hallway, in classrooms!  EEEK! Are they taking over the school? Where did they come from? 
Stay calm! No need to worry! The monsters are the end product of Year 8 Systems - Fabrics CAT 1. The students were tasked with designing and making a monster soft toy using felt as the main fabric. The students learnt and developed skills that are used in Fabrics Technology, such as threading a sewing machine, bobbin winding, setting up the sewing machine, straight stitching, reverse stitching and hand sewing. They used sticky felt for the features of the monster toy and sewed the body together using the sewing machine. Hand sewing was used to add details like buttons, pom poms, pipe cleaners, wool and felt pieces for arms, horns, feet and legs. 
The students amazed their teachers with their creativity and design drawing skills that they showed in this project. The teachers are proud of the clever, cute, scary monsters that the students created in this subject. Let's see what they come up with when they work on the woodwork project for this term!